Welcome to Local On Button
We make it easier for you (the user) to choose and discover local more often in your daily life. 
We will promote only businesses made, produced, and/or serviced here in America for the near future.  #shoplocal #supportamericanmade #localonbutton
Discover food, items, services, and 21+ businesses across America.
Use our map to search regionally or our directory to look through all posted listings.
If you're an entrepreneur or a business owner in America, we want you to showcase you and everything you do!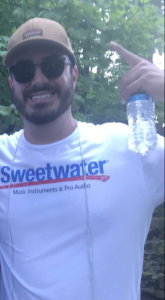 Hi, I'm Zach, the owner and creator of Local On Button.  Local On Button started building its platform in Southern California back in 2017. 
I came up with the idea for Local On Button about ten years ago.
It is forever evolving and changing as it gets closer to the point it becomes an app.  It will have new features added as time goes by, most being able to be done before it is made into the app.  And that, ladies and gentlemen, is when it actually becomes what I have in mind for this directory I started.
I am offering my services for FREE for the first 10,000 business listings I add to my directory.  I have the right to deny, for any reason, any business  who wants to join my website. 
We do not promote resellers.  If you simply buy and resell items, you already have plenty of websites that can help you do that.  I do not allow illegal drugs or prostitution on my webiste (recreational marijuana and alcohol are exceptions).  I verify every business that joins personally to assure the quality of my platform for my users.
If you either want another way to present yourself professionally to the world, or simply like the idea of an exclusively new way to be found, be a part of Local On Button, the place built to further showcase you and your art, talents, and skills.
Fill out the 'businesses join here' button on the top of the website to apply or see what information is required in order to be a part of Local On Button.