Welcome to Local On Button
We make it easier for you to discover local everyday, whether it's in your town or another state. 
Discover food, items, services, and 21+.
Use our map to search regionally or use our directory to scroll through all posted listings.
We will promote only businesses made, produced, and/or serviced here in America.  #shoplocal #supportamericanmade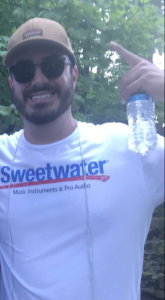 Hi, I'm Zach, the owner and creator of Local On Button.  Local On Button started building its platform in Southern California back in 2017.
LOB will have new features added as time goes by, but for now, let me just put you on to some cool local businesses to check out. 
I have over 1000 listings and growing.
If you either would like to discover new local spots around you or would like another way to be found as a business owner, you should believe in Local On Button and what I am doing to help you and the community.
The user gets to find businesses they might have never heard of while the businesses a part of LOB, I am presenting you a new way to be discovered and found.
Fill out the 'Businesses Join Here' button on the top of the website to apply or to see what information is asked of you in order to be a part of Local On Button.
Keep Local On Button in your tabs and check it weekly to see the different businesses I have added.
If you're an entrepreneur or a business owner in America, I want you give you a shoutout and showcase you and everything you do!
Stay well,
Zach Schindler