Description
Prices start at $1.50 a cookie.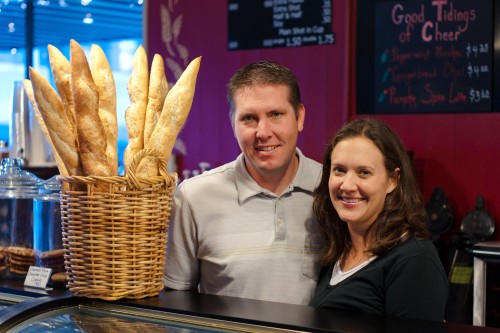 Eric Wearner graduated in 1998, from Western Culinary Institute in Portland, Oregon. He internship took him to Iceland, where he trained at Perlan, one of Reykjavik's finest restaurants. Eric continued his education in there at a traditional Icelandic Bakery, Hjá Joá Fell where he developed his interest in fine pastries and European Artisan breads. When Eric and his wife Lisa settled in Chehalis, they saw an opportunity to bring a taste of Europe to her hometown.
Lisa's formal education is in linguistics, but she has always had in interested in cooking. She specializes in creating beautiful wedding cakes, and filling a number of other vital roles at the bakery.
Eric and Lisa have owned and operated Market Street Bakery since 2002.
Opening Hours
Location
Contact
Address

Market Street Bakery & Cafe, 492 N Market Blvd, Chehalis, WA 98532, USA